How am I so behind to not have an account yet with Polyvore? Am I the only one? If not, check out this introduction to Polyvore by Kelly of Kelly V. Photography. I'm going to recommend ALL my clients use the site before their shoot. Enjoy!
*********************
Well, Shopaholics, I'm going to introduce you to your next addiction. It's like a fashion video game and the options are endless.
Enter Polyvore.com.
I inadvertently found this site when browsing for clothing options for a client and it was love at first site (pun intended). Not only can you shop and browse popular trends, but Polyvore also has contests, styling tips … even a celebrity style section with direct links on where to buy the exact products. Can't afford the $1,100 Mulberry clutch that Princess Kate, Duchess of Cambridge, was seen toting? Click on the link and it'll take you to similar knockoffs.
But better than ALL that? You can search specific clothing items right down to the color and price you're looking for. I never thought I'd say this, but it puts Google to shame.
And BETTER THAN THAT? You can create, save and share outfits by signing up for a free account.
But wait. There's more.
If you fall in love with something and have no idea where to start, Polyvore shows you how other people styled it. (And, yes, direct links to everything if you want to buy. No hunting, searching, just easy peasy styling.)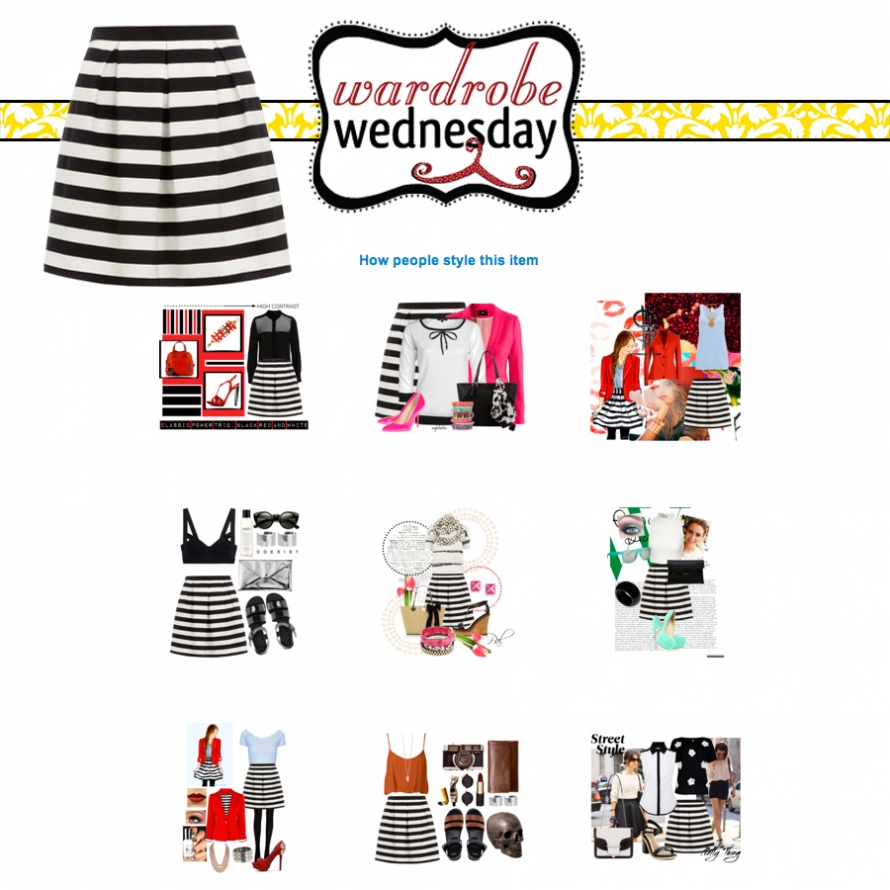 The site is so insanely easy to navigate, too. Here's an example outfit that I put together with a high school senior in mind. Personally, I love the unexpected pairing of a dressier piece with more casual and informal accessories. And when it comes to a senior session, I'm all about the layers. Although, with the high neckline on the dress, I *almost* opted for a signature necklace rather than statement earrings. But the collar on the jacket made my decision easy. And that peachy color photographs well and is flattering on everyone.
I know it probably seems like I was paid a bajillion dollars by the creators of Polyvore to gush and gush about their site, but truly it's just an awesome tool for fashionistas, ESPECIALLY those who want to look like a rockstar for their portrait session. As a photographer, I can't WAIT to share this site with my clients.
And if you're really in love with some of the pieces I spotlighted here, you're in luck. I've got the links and Polyvore's got you covered. Literally.
WHERE TO SHOP
Black stripe prom skirt (scroll down to buy items in the outfit pairings I featured)
Outfit I created with my brand new Polyvore account (including links to buy)
Oasis dress (scroll down to buy items in the outfit pairings I featured)