I'm excited to share the first in a makeup series by our guest blogger – the extremely talented Shevaune Ray of Jane Doe Style!
**************
I love helping clients look their best during our session, but as a hair and makeup artist, my goal is to give them ways to look that good every day — not just when they're with me. And what better time than spring (finally!), edging its way into summer? We all know that that means weddings, proms, and senior portraits.  You are not going to be able to avoid some form of picture taking during these seasons, so why not look your best?
Whether you are someone well versed in the use of makeup and hair tools, or are a complete novice, it's always possible to look great in pictures.
The best and most important step is to take care of yourself: get enough sleep, drink tons of water, and eat (or drink) lots of fruits and veggies. This is advice I give all the brides, seniors, or anyone with a big event coming up. But what if you were burning the midnight oil, as well as being the early bird? Sometimes events come up last minute, and there are some ways you can cheat Mother Nature a little bit.
The biggest complaint most women (and men) have about a bad photo is their skin. Besides the obvious issue of breakouts, we all have issues with uneven skin tone, small lines, and clogged or large pores. These things might not be noticeable in person, but suddenly they take on a life of their own in a high-quality image. Often we think that the way to fix this is to layer on a bunch of makeup — just cover it all up! The problem with this comes down to science; your skin is not opaque. Light actually moves through it, which is why heavy makeup looks flat and weird next to the rest of your body as soon as you throw a flash or a lot of natural light at it.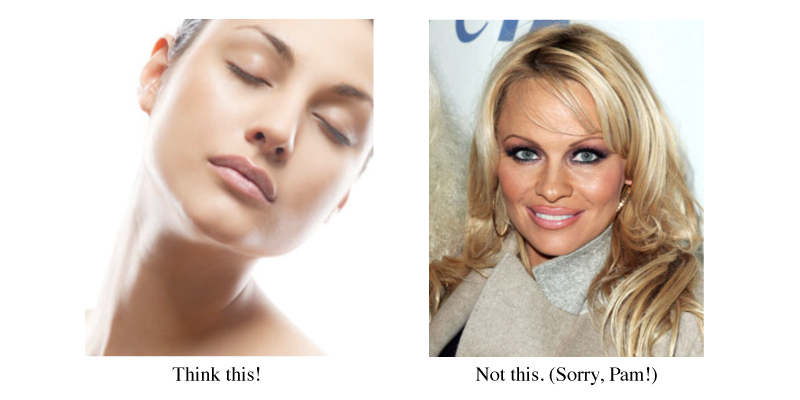 Here are some products that can help last-minute, as well as over time: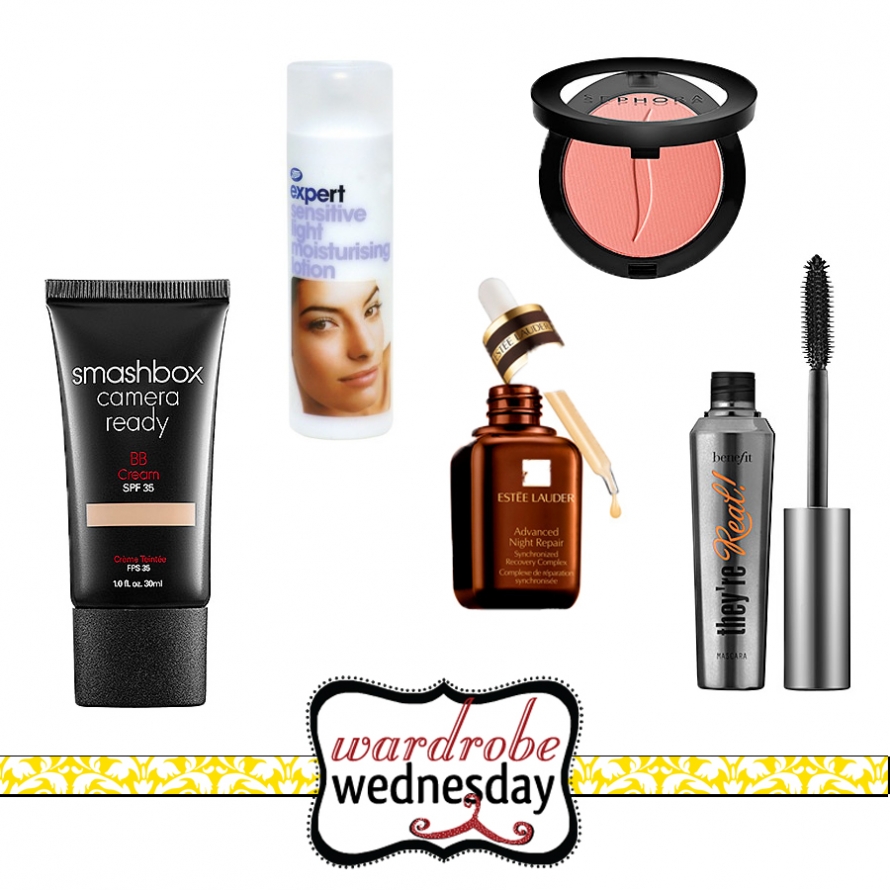 A good quality exfoliator:  Any number of drug store brands will work as long as they use rounded exfoliants. DO NOT buy the St. Ives apricot scrub, as it is made of harsh, unevenly shaped particles that will harm your skin more than help. I suggest going to a quality spa or even Sephora and talking to a professional about your skin care needs and getting product recommendations. They are often happy to send you home with multiple samples to try first.
A lightweight moisturizer: There are many brands that I like, but as far as bang for your buck, and a product that will not cause breakouts or irritate sensitive skin, nothing can beat Boots Expert Sensitive Light Moisturizing Lotion from Target for just about $6.
Everyone over the age of 19 should be using this miracle product: Estée Lauder Advanced Night Repair. This is, in my opinion, the best serum out there. And I'm not the only one; Dermatologists have been recommending it for years. Before you say you are too young or not interested in anti-aging products, you should know that it helps with sensitive skin, allergies, rosacea, psoriasis, eczema, and any other number of skin conditions. If you go outside, you should be wearing this. It will re-hydrate dry skin, give you 10 years back, and prevent discoloration and aging from the sun and other environmental factors. I use this on girls who are 17 to get a smoother makeup application, and women over 35 to even and plump skin immediately.
Whether you wear makeup or not, there's a happy medium for photos. If you normally wear none and adamantly want that "natural" look for your shoot, you will still want to do the basics (concealer, light foundation or powder, mascara and lip-gloss). I personally think everyone can benefit from a little bit (LITTLE BIT!) of highlighter and blush or bronzer, but those are not always to everyone's taste. On the reverse, if you normally wear heavy dark eyes or lips and want to look like yourself, keep in mind what I said earlier about makeup whiting out and overtaking the photo.
There are foolproof makeup items that look good on just about everyone. A simple matte peach blush applied with a fluffy brush from the point where your cheekbone meets the center of your ear (in a circular motion) to the apples of the cheeks (remember to awkward smile while applying so you get a natural flush rather than a line of war paint).
Want luminous "perfect" skin? Everyone and their aunt are talking about BB creams (for good reason). My favorite is Smashbox Camera Ready.
Add a soft brown eyeliner (top and bottom), a pink or peach lip-gloss, and good mascara, and you should have something that looks about like this:
Substitute a soft bronzer for the blush and you could do this look instead.


Speaking of mascara: They're Real! is the best I've found, and you don't need fake lashes (though those are much more accessible and easy to use at home than ever before).
Finally, a word of warning about tanning. You need to do two things if you want a tan (natural, spray, or bed) to look good in a photo. Exfoliate and moisturize religiously. Otherwise you can end up with many levels of skin tone that not only look awful on film but also are hell for a photographer to color-match.
WHERE TO BUY:
Boots Expert Sensitive Light Moisturizing Lotion – Target – $6.29
Estée Lauder Advanced Night Repair – Nordstrom – $55+
Sephora Collection Blush in Peach Fusion – Sephora – $14
Smashbox Camera Ready BB Cream – Sephora – $39
They're Real! Mascara – Sephora – $23